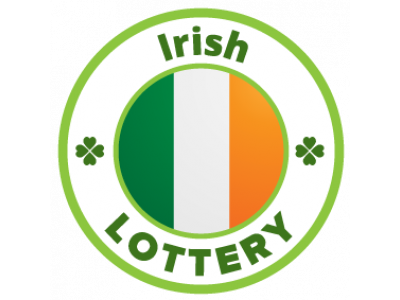 The hunt is still on for the winner of the Euromillions €88,587,275 jackpot which was sold last Friday. The winning ticket was purchased in Ireland and although the winner's position as the victor is solid, the store is at which it was sold still yet to be notified.
Chief Executive of the National Lottery office, Dermot Griffin, says that the money will only be made available next week due to the eight countries involved in the Euro Lotto.
"It will take until next week until all of the money is transferred to Ireland, as there are another eight countries in the draw, so the money will come in next week."
The Irish Lotto has had a winner of its own to end off a splendid year just before Christmas. On 3 December 2016, one lucky ticket holder won €11.5milllion which was a remarkable way to end off a fine year for Irish Lotto punters.
This figure became the second biggest Irish Lotto win in 2016, and topped the previous largest which was the €8.2 million prize won in Sligo in March. In third place was a €7.9 million jackpot which was claimed by a syndicate of four members from Wexford.
The next Irish Lotto draw takes place tomorrow evening, Wednesday at 20:00 GMT, whereas the next Euromillions will be held this evening at the same time. After the Friday night's massive €88 Million win, the Euromillions jackpot is now at €25,000,000. The Irish Lotto's jackpot will be offering €7,000,000 to the person who can correctly match all of the lucky numbers.
For more information on all of the latest on the world's biggest lotteries, visit our results page.
Rank
Lottery Game
Lucky Numbers
Prize
Lottery Draws
1
US Powerball
€194,000,000
Wednesday, Saturday @ 10:59 ET
2
SuperEna Lotto
€82,000,000
Tuesday, Thursday, Saturday @ 20:00
3
Eurojackpot
€35,000,000
Friday @ 21:00 CET
4
Euromillions
€25,000,000
Tuesday, Friday @ 20:00 GMT
5
Oz Lotto
€21,000,000
Tuesday @ 23:30
6
Mega Millions
€14,000,000
Tuesday ,Friday @ 23:00 ET
7
California Superlotto
€7,000,000
Wednesday, Saturday @ 19:45
8
Irish Lotto
€7,000,000
Wednesday, Saturday @ 20:00 GMT
9
Megasena
€3,000,000
Wednesday, Saturday 20:00 GMT-3
10
German Lotto
€1,000,000
Wednesday @ 18:25, Saturday 19:25 CET
For more information on the draws, check out our results page