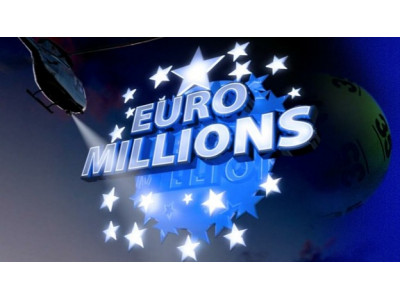 The Euromillions has really produced a winner for the €88 Million jackpot which took place on Friday evening. Althought he owner of the ticket has already contacted the lottery officials, the identity of the winner and the location of the purchase are as yet unknown. It is not even clear whether the winning ticket belongs to an individual player or a Syndicate.
It is the uncertainty of all of these factors has promoted the spread of many unsubstantiated claims as to the identity of the winner and the location of the purchase. One such rumour is that the winning ticket may belong to a Syndicate of thirty factory workers from Cork. These were further backed by call-in claims to a local radio station, although at this point, none of which can be corroborated.
Although the National Lottery would be able to shed light as to at least the origin of the purchase, they lottery offices remain unwilling to divulge any further information.
Another rumour has it that the winning ticket was purchased at Fitzpatrick's Newsagents in Glounthaun. This idea comes directly from a local, Kerry O'Neill. She has indicated to Red FM that the area seems to be buzzing with excitement, although this too is just conjecture.
"There is fierce excitement and a great buzz about the place with our own customers today and people calling to see," Kerry said. "It's a local company, hopefully with local customers of ours. Fingers crossed it's us and them that's involved in it."
The excitement reached fever pitch after the announcement of the win to such an extent that the National Lottery's Euromillions website crashed on Tuesday night.
Dermot Griffin, chief executive of the National Lottery in Dublin, has moved to settle the excitement stating that the funds for the winnings will be available by next week.
"It will take until next week until all of the money is transferred to Ireland, as there are another eight countries in the draw, so the money will come in next week."
"It's worth everyone's while to check their tickets."
He went on to describe what the usual procedures are when the winners come in to collect their prize.
"They will come into the winners' room and have a glass of champagne or a cup of tea and we would normally advise that they have good professional advisers, if they want the list of top advisers we would give them that information."
This Euromillions jackpot would be the tenth to be won by an Irish ticket holder. According to the National Lottery, the office confirmed that there have been over 400,000 entries for the Euromillions jackpot.
For further information on the Euromillions, visit our results page which will be updated shortly after each draw.
Rank
Lottery Game
Lucky Numbers
Prize
Next Draw
1
Mega Millions
€176,000,000
Tuesday ,Friday @ 23:00 ET
2
US Powerball
€175,000,000
Wednesday, Saturday @ 10:59 ET
3
SuperEna Lotto
€80,000,000
Tuesday, Thursday, Saturday @ 20:00
4
California Superlotto
€67,000,000
Wednesday, Saturday @ 19:45
5
German Lotto
€31,000,000
Wednesday @ 18:25, Saturday 19:25 CET
6
Eurojackpot
€26,000,000,000
Friday @ 21:00 CET
7
Euromillions
€17,000,000
Tuesday, Friday @ 20:00 GMT
8
Oz Lotto
€14,000,000
Tuesday @ 23:30
9
Irish Lotto
€6,000,000
Wednesday, Saturday @ 20:00 GMT
10
Megasena
€1,000,000
Wednesday, Saturday 20:00 GMT-3
For more information on the draws, check out our results page