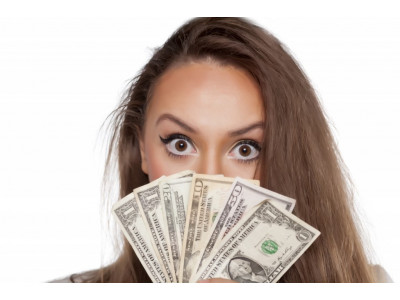 It is no secret just how big the last Euromillions jackpot was. At €88,587,275, it made the world sit up and pay attention. However, what remains a secret is the identity of the Euromillions winner, the store at which it was purchased, and whether or not the ticket was purchased by one person or on behalf of a syndicate.
The win perked the interest of a 1996 Irish Lotto winner who won €12 Million who offered some sound advice to Ireland's latest winner.
"I know it's hard but they are going to have to try and keep cool and calm. It will be a very hard thing to do," said Peter Lavery.
"So I would just say to them, 'put the money in the bank for now and take time to reflect before making your next move'. They will need a good financial adviser and a good lawyer because people will come out of the woodwork trying to get them to invest their winnings."
"They will have pension fund managers trying to talk to them and property people, investors - 20 different people, all telling them 20 different things. They need to know who they can trust," Peter continued."
As the old adage goes, "money does not buy happiness." This is a statement that many hear with justified skepticism. When asked if the Irish Lotto win made him a happy man, this is what he had to say.
"The world is their oyster," he said of winners. "It certainly made me happy. It definitely did. Money doesn't make you happy in itself but it makes life a lot easier and it's been a worthwhile enjoyable experience, so I have no regrets!"
However, the happiness, as many lottery winners will agree with, does not simply come from the ease at which one is able to appease one's self-indulgence. Happiness comes with being in the fortunate position to be able to help other in need, something that many millionaires have said before.
Peter has opened up and admitted that the happiest he has been was being able to set up a charity trust and help people.
The win that he attained in 1996 also gave him the opportunity to explore his horizons. This is something that many who have traveled have said that forces you to adjust your perceptions on the world in which we live.
He said: "I have seen so much of the world I would never have gotten a chance to visit otherwise. Australia, New Zealand, I've been to America 100 times and I have been on a cruise over 60 times in 20 years. So yes it has opened my life up to opportunities I would have never of had otherwise."
The next Irish Lotto draw takes place tomorrow evening, Wednesday at 20:00 GMT, whereas the next Euromillions will be held this evening at the same time. After the Friday night's massive €88 Million win, the Euromillions jackpot is now at €25,000,000. The Irish Lotto's jackpot will be offering €7,000,000 to the person who can correctly match all of the lucky numbers.
For more information on all of the latest on the world's biggest lotteries, visit our results page.
Rank
Lottery Game
Lucky Numbers
Prize
Lottery Draws
1
US Powerball
€194,000,000
Wednesday, Saturday @ 10:59 ET
2
SuperEna Lotto
€82,000,000
Tuesday, Thursday, Saturday @ 20:00
3
Eurojackpot
€35,000,000
Friday @ 21:00 CET
4
Euromillions
€25,000,000
Tuesday, Friday @ 20:00 GMT
5
Oz Lotto
€21,000,000
Tuesday @ 23:30
6
Mega Millions
€14,000,000
Tuesday ,Friday @ 23:00 ET
7
California Superlotto
€7,000,000
Wednesday, Saturday @ 19:45
8
Irish Lotto
€7,000,000
Wednesday, Saturday @ 20:00 GMT
9
Megasena
€3,000,000
Wednesday, Saturday 20:00 GMT-3
10
German Lotto
€1,000,000
Wednesday @ 18:25, Saturday 19:25 CET
For more information on the draws, check out our results page