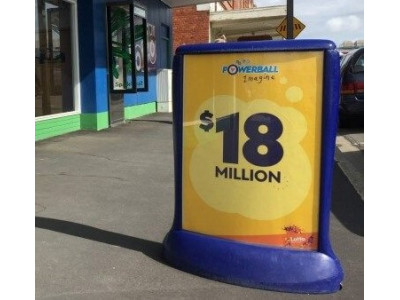 A couple from Otago are not only expecting their first child but have also won $18 million from the Powerball!
The couple, who wish to remain anonymous, received an email on Sunday stating that they had won something. "So I logged into MyLotto account and saw the prize and thought, 'Oh yeah, cool," the man said. But it was only when he went to go show his wife after filling out the claim form that he found out how much they had actually won.
Breaking the news
"A bunch of our friends and family were around and I was pretty chuffed so I strolled into the lounge and told everyone we'd just won $18,000 with Lotto," the man recalls.
"Everyone was excited, but then my wife had a proper look at it and she said, 'Ah honey, no – we've won $18m."
Finding out he had won the $18m was "pretty unreal".
"Everyone thought we were pulling their legs and we'd set up an elaborate prank. We had to phone the Lotto NZ helpdesk to confirm that we really had won that much money."
What the couple plan on doing
The couple, who are expecting their first child plan on using the money to pay off their mortgage, help out family and friends and give some to charity. "We're trying to keep level headed about it and not go crazy," they shared.
"But we're most excited about the life we can now provide for our baby and the opportunities this creates."
The wife has been sharing the news with family and friends. "We phoned some friends yesterday to tell them that we had some news, but because we're pregnant everyone's first guess was that we were having twins," she said.
"They certainly weren't expecting to hear that we'd just won Powerball."
Expect your own win
The surest and safest way to win the lottery and to be in the same situation as this young couple is to play the lottery online. No need to worry about lost, stolen or damaged lottery tickets, or going all the way to the store to play - the convenience of selecting your numbers online makes playing simpler than ever!