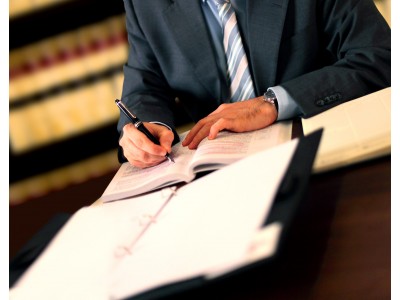 Many lottery winners end up bankrupt thanks to greed or even just bad choices. So before you go out blowing all your cash or making dodgy investments, read on and learn about the lottery lawyer you should meet.
The lottery lawyer
Jason Kurland has become the "go-to" attorney for lottery winners, helping scores of lucky players hold onto their winnings.
The savvy lawyer explains each step from the moment you win to the type of investments you should make.
You won, now what?
Kurland is insistent that the first thing you should do after discovering that you won is to keep quiet about your win. Don't make it public. The last thing you want is to be hounded by people and companies asking you to invest your money. He advises that you should put your money into a trust to stay anonymous as having it in your own name will attract unwanted attention from those wanting to leech off you. One of the most common ways winners lose their money is by giving handouts to whichever family member or friend asks for it. He says the best advice he can give in those situations is to allow your lawyer to be the 'bad guy'. "So anybody who asks you for any kind of investment, tell them that you've hired this attorney and the only way he took you on as a client is if he got the final say of where you spend it," he says.
"Then I would talk to the client, and figure out what they want to do—if they wanted to spend on something, then I would let them spend on something, but I would explain that maybe it's not a great idea, and if they were just afraid to say no, then they use me as the guy who says no."
The second step you need to take is assembling a team of professionals: a lawyer, a financial planner, and an accountant. Discuss with your team about what you'd like to do with your money and let them assist you.
Basically, these two steps are the most important ones to take: keep your financial status a secret for as long as you can and hire financial and legal experts to do what they do best. Take time to think about what you'd like to do with your money and trust your advisers to guide you.
Play online
Play lottery online and win the amounts of money you could only ever dream of - but remember to keep it secret!