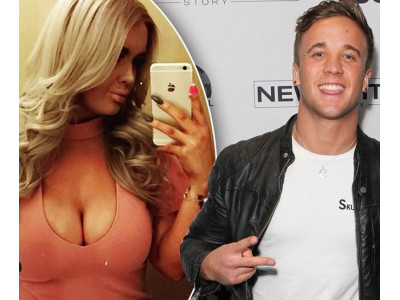 Lotto winner Jane Park, who is also known as the "lotto moaner" for complaining that winning £1 million at 17 ruined her life, has started dating former X Factor singer Sam Callahan after starting a romance over social media.
When love takes over
Park and Callahan have apparently started something after furiously flirting over Twitter, and have already gone on a number of dates. "Jane caught Sam's eye on Twitter and after liking a ton of each other's pictures they began messaging," a source told The Sun.
"They've made no secret of how attracted they are to each other and have been on a couple of dates already. It's very early days yet but there's a real connection between them."
Parks makes headlines "moaning"
Park made national headlines after spending some of lotto windfall on a £4,500 boob job, a Range Rover with a pink interior, a Hibs season ticket and a holiday on the island of Ibiza. To make things even more bizarre, earlier this year she said she said she wanted to sue Lotto bosses for "ruining her life."
The property investor said she thought her life would become "10 times better" after winning, but instead she says it "became 10 times worse". She even went as far as to sell her three-bedroom house she bought after winning the lottery to move back in with her mum because she felt lonely. But she probably regrets complaining, especially now that she's dating someone semi-famous.
Play now
When you win you will have more sense to realise that your life WILL be ten times better, and that you can date someone famous once you've made it. So play online today and, who knows, you may just be calling a rockstar your lover.