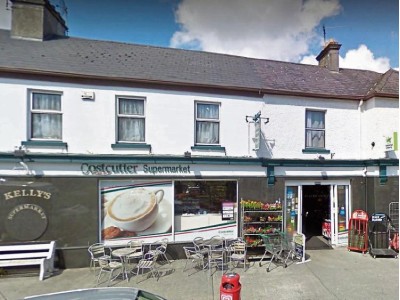 After winning more than €200,000 in the Lotto, a man from Limerick plans to
"divide the win among family and friends"
. The player, who wishes to keep his €209,241 win private, collected his winnings from Lotto HQ in Dublin accompanied by his family.
"This is a once in a lifetime opportunity,"
the emotional man said after claiming his Lotto Match 5 + Bonus prize - the result of a Quick Pick ticket bought in Kelly's Costcutter on Main Street in Foynes last Wednesday.
"This is an incredible amount of money just for one person. Since we found out about the win on Wednesday, my wife and I have been putting plans in place to divide the win among family and friends. We know that a small amount of money would mean the world to a lot of people. It's a special feeling knowing that we will be making a huge difference."
The winner did admit however that he will allow himself one indulgence and divulged that he would get his wife a new bag.
"The one and only thing I want to buy is a handbag for my wife,"
he said.
"My wife took a shine to some handbags in the shops last week so I'd like to give her a special treat to celebrate our win,"
he added.
According to Limerick Leader, the manager of the store which sold the winning ticket said: "About 90 percent of our trade is local trade when it comes to Lotto, so we'd be very confident that it would be someone local," he said, speaking before the winner collected his ticket this Monday.
"We don't have petrol pumps where there'd be a lot of passing trade, so we'd have a lot more local trade," he added.
News of the win caused so much excitement in the store that there have been more customers than ever before. "The footfall this morning has been increased, they're in checking their tickets, and there's a good bit of banter around the place about who won it," said Mr Kelly.
Play online
Save yourself the trip to the store, rather play lottery online - you can even do this from the comfort of your own home. Play on Lottotime today!