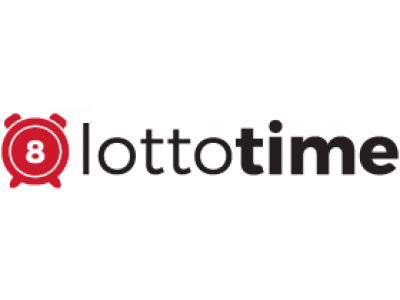 A little over a week ago, the US Powerball was top of the jackpot charts with the highest grand prize on offer. That lucky ticket holder became the sole heir to a massive €113,000,000 ($121 million) windfall ultimately resetting its jackpot. Next in line was the SuperEna Lotto with it's jaw-dropping €64,000,000. However, that first place position was fleeting as the current lottery game leading the league is the Mega Millions with the top-tier prize worth a staggering €73,000,000.
The Mega Millions is undoubtedly one of the world's largest lotteries, rivaled only by the likes of the US Powerball, the Euromillions, and the SuperEna Lotto. As with all mega-jackpot international lottery events, Mega Millions is one of many that has its roots dug deeply in modest, yet unpretentious origins. First launched in 1996 as 'The Big Game' in the United States, it was played and enjoyed as such until its ultimate transition to the Mega Millions game in 2002 - and that's where the real fun began.
Since then, the Mega Millions has boasted some of the world's biggest jackpots of all time. However, it was the event which took place in 2012 which really captivated the world. On March 30th, 2012, an unbelievable $656 million USD jackpot - were won by 3 lucky winners who managed to choose 5 lucky numbers including the Mega ball!
Participants in the game can look forward to bi-weekly draws; every Tuesday and Friday at 23h00 ET, with a total of nine prize tiers in which to place. Isn't that great? Even a partial combination of the winning numbers could make your bank account swell considerably – and leave a huge grin on your face! Matching up all six numbers (5+1) will yield a jackpot win.
5 balls are drawn from a possible 75. One bonus ball is drawn from a set ranging from 1 to 15. There are nine possible ways of winning a prize, from just $1 right up to the jackpot. Overall, chances of winning a prize are 1 in 15. In the event that nobody takes the jackpot, the fund will carry over to the following draw.
For more in-depth details on the current standings of the world's biggest lottery games, see the table below.
Lottery Round-up
Rank
Lottery Game
Lucky Numbers
Prize
Next Draw
1
Mega Millions
€73,000,000
Tuesday ,Friday @ 23:00 ET
2
Eurojackpot
€68,000,000
Friday @ 21:00 CET
3
SuperEna Lotto
€64,000,000
Tuesday, Thursday, Saturday @ 20:00
4
California Superlotto
€60,000,000
Wednesday, Saturday @ 19:45
5
US Powerball
€48,000,000
Wednesday, Saturday @ 10:59pm ET
6
Euromillions
€17,000,000
Tuesday, Friday @ 20:45
7
Megasena
€11,000,000

Wednesday, Saturday 20:00 GMT-3
8
Irish Lotto
€4,500,000
Wednesday, Saturday @ 20:00 GMT

9
German Lotto
€4,000,000

Wednesday, Saturday @ 10:59pm ET
10
Oz Lotto
€2,000,000
Tuesday @ 23:30
For more information on the draws, check out our results page