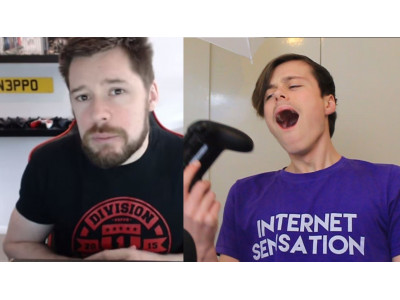 Popular YouTubers Craig Douglas and Dylan Rigby have been issued with huge fines after admitting that they took part in illegal gambling activities.

Both recently pleaded guilty to running an illegal betting website that was linked to popular video game 'Fifa 17', which is a breach of a number of regulations that were set out in the UK's Gambling Act.
After initially entering a 'not guilty' plea, the two later changed this to 'guilty' and will now have to pay heavy penalties, with Douglas being fined £91,000 and Ridley £174,000.
Chief executive of the UK's Gambling Commission, Sarah Harrison, responded to the ruling by saying that this case is one of the most serious cases to be investigated and prosecuted by the national regulatory body. "The defendants knew that the site was used by children and that their conduct was illegal but they turned a blind eye in order to achieve substantial profits," she said.
"The effect on children of online gambling was rightly described by the court as 'horrific' and 'serious'. All websites offering gambling facilities in Britain must be licensed; it is the only way in which children and vulnerable people can be protected.
"This case demonstrates that we will use the full range of our statutory powers to investigate and prosecute individuals and companies who try to operate illegally."