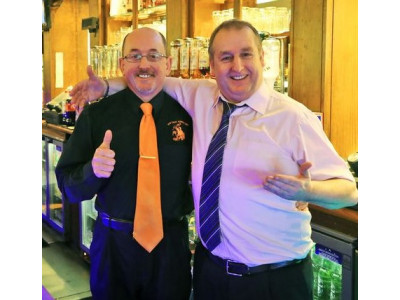 A publican who is rumoured to have won Wednesday's €12.8 million Lotto has laughed off the claims.
Liam Flynn, owner of the Black Forge Pub in Drimnagh, confirmed that he'd been getting calls asking if he had won, but denies it all. "I didn't, I wish I did. If I won though I definitely wouldn't be telling anyone"
However, speculation is still rife that Liam Flynn claimed the top prize. "I do the Lotto for my son Jordan every week. He lives in Vancouver and is about to open his own pub there," he said.
"I hope whoever did win enjoys it. I have been getting calls asking me if I won but sadly I didn't."
A local said he heard the story about Flynn winning but thought it was just local speculation.
The man, who wished to remain anonymous, added: "You know how rumours grow legs. It starts with one person saying it as a joke and then all of a sudden it's fact."
There was also speculation that staff at accountancy firm Cronin & Company in Terenure, South Dublin, had scooped the lotto prize. But secretary Fred Butler insisted they had not. She laughed: "We didn't win. Do you think I would be sitting here if we did?"
When you win the lottery online your identity is your secret to share or keep - the choice is yours.