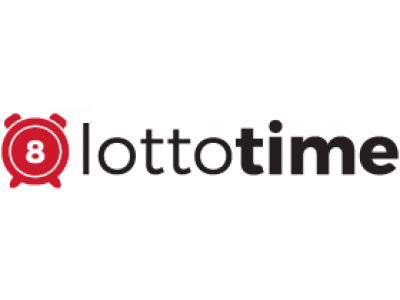 After yet another weekend without a grand prize winner, the Mega Millions jackpot prize has now risen from €151 Million to €165 Million after Friday night's draw. The stage seemed set for one of the biggest jackpots in history to be won this weekend, but it would end in yet another rollover.
However, this just means that avid players of one of the world's most popular lotteries can look forward to Tuesday's 23:00 ET draw. The last major Mega Millions win came on 26 July 2016 when an Indiana family claimed the massive €499 Million jackpot prize. This was to become the third largest win in the history of the Mega Millions.
"The family feels extremely blessed but also overwhelmed," said Lauren Littlefield, a spokesperson for the family. "They have chosen to remain private to protect the safety and well-being of their children."
"Their priorities are to use the winnings to pay off debt, plan for their children's futures, and take care of their family long-term," she continued. "They love Indiana. They can't imagine living anywhere else. They intend to continue raising their children here and supporting other Hoosiers."
Although the odds of winning the main prize is 1-in-258.9 million, the Mega Millions has produced more than its fair share of incredible jackpots. The biggest of those came on 30th March 2012 when an unbelievable $656 million jackpot was claimed by 3 lucky winners who managed to choose 5 lucky numbers including the Mega ball.
The Mega Millions draws take place every Tuesday and Friday at 23h00 Eastern Time. Five balls are drawn from a set of balls numbered 1 through 75; the Mega ball is drawn from a set of balls numbered 1 through 15. The odds of winning the jackpot is 1 in 259 million.
Mega Millions is played in 44 states, plus the District of Columbia and the Virgin Islands.
Rank
Lottery Game
Lucky Numbers
Prize
Next Draw
1
Mega Millions
€165,000,000
Tuesday ,Friday @ 23:00 ET
2
US Powerball
€159,000,000
Wednesday, Saturday @ 10:59pm ET
3
Euromillions
€88,000,000
Tuesday, Friday @ 20:55
4
SuperEna Lotto
€79,000,000
Tuesday, Thursday, Saturday @ 20:00
5
California Superlotto
€67,000,000
Wednesday, Saturday @ 19:45
6
Eurojackpot
€18,000,000
Friday @ 21:00 CET
7
Oz Lotto
€10,600,000
Tuesday @ 23:30
8
Irish Lotto
€6,000,000
Wednesday, Saturday @ 20:00 GMT
9
Megasena
€700,000
Wednesday, Saturday 20:00 GMT-3
10
German Lotto
Pending...
Wednesday @ 18:25, Saturday 19:25 CET
For more information on the draws, check out our results page