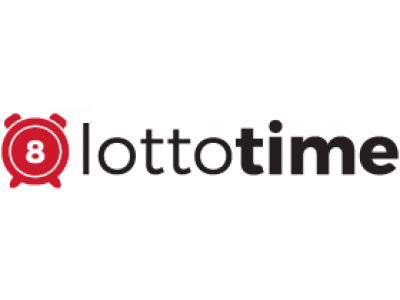 Fans of two of the world's most popular lottery games, the Euromillions as well as the Mega Millions will be anxiously awaiting the draws for tonight's games. While Europe's biggest lottery game, the Euromillions, is currently offering a hefty €71,000,000, it's the Mega Millions's top-tier prize is double that at an unbelievable €141,000,000.
So with both of these lotto giants in the public eye tonight, we'll be taking a brief look at two of the most successful lottery games on the planet. The Euromillions is no stranger to blockbuster jackpots. In fact, the Euro lottery held the record for its biggest ever lottery jackpot at £161.7 Million, which was won by only one lucky player in 2011.
However, when it comes to mind-boggling numbers, one need look no further than the Mega Millions. The Mega Millions held the record for the largest ever lottery jackpot on the planet at $656 million, which was won by only three ticket holders. Although, this feat was upheld until January 2016 when the US Powerball took over the mantle with it's jaw-dropping $1,6 billion prize.
No matter which game you prefer to play, or whether you'd rather try your luck at both, they're certainly both games that any serious player would hate to miss out on.
The Mega Millions draw takes place tonight at 23:00 Eastern Time and the Euromillions draw will take place at 20:55 Central Eastern Time. So check out our results page where updates will take place shortly after each draw.
Lottery Results
Lottery Game
Lucky Numbers
Prize
Next Draw
Mega Millions
€141,000,000
Tuesday ,Friday @ 23:00 ET
Eurojackpot
€10,000,000
Friday @ 21:00 CET
US Powerball
€127,000,000
Wednesday, Saturday @ 10:59pm ET
SuperEna Lotto
€76,000,000
Tuesday, Thursday, Saturday @ 20:00
California Superlotto
€66,000,000
Wednesday, Saturday @ 19:45
Euromillions
€71,000,000
Tuesday, Friday @ 20:45
Irish Lotto
€5,000,000
Wednesday, Saturday @ 20:00 GMT

Oz Lotto

| | | | | | | | | |
| --- | --- | --- | --- | --- | --- | --- | --- | --- |
| 34 | 2 | 43 | 18 | 12 | 17 | 41 | 16 | 22 |

€7,000,000
Tuesday @ 23:30
Megasena
€7,000,000
Wednesday, Saturday 20:00 GMT-3
For more information on the draws, check out our results page