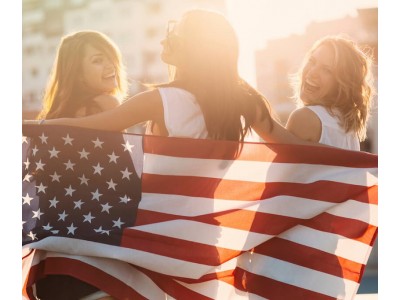 US Powerball Lottery, the biggest and most rewarding lottery game there is, is available for you to play online - when you want, where you want. To make your experience of playing the US Powerball online easier, we have compiled a guide to the popular game. Read on for all you need to know when you play the US Powerball online.
US Powerball Guide
The Powerball as always been a much-loved game, but it gained, even more, popularity after offering a $1.58 billion jackpot in January 2016. Now it's time for you to get your hand on some massive US Powerball payouts!
US Powerball History
In 1988, the Multi-State Lottery Association (MUSL) - which was made up of six American states and Washington, D.C. - started offering its very first lottery game, Lotto*America. The game was initially a 7/40 game, which made it differ from other lotteries in the US at the time, as most offered pick-6 games. After 2 years, however, Lotto*America's format was changed to pick 6 out of 54. The odds to win the game at the time was the toughest of any of the US games - first at 1 in 18 million when it was a 7/40 game, and then at 1 in 13 million after the format changed.
The MUSL made sure more and more states joined, and in 1992, 1992 Lotto*America's name was changed to Powerball, which then premiered the two drum system introduced by Steve Caputo from the Oregon Lottery. Using two drums meant that the Powerball could offer higher jackpots and more prize levels - with lower odds. In fact, if a player matched just one number, they would win a prize. Over the next 15 years, the Powerball kept growing, more states joined, the rules changed and it can even be played online now.
US Powerball Rules and times
To play the US Powerball, you need to pick five numbers from a pool of 1-69. In addition to this, you will also need to select a Powerball number; which will be a numbered selection from a pool of a possible 26. US Powerball Draws take place every Wednesday and Saturday at 22h59 ET (Thursday and Sunday 04:00 GMT), and jackpots start at $40 million - with no jackpot cap.
US Powerball prize categories
The USA Powerball lottery has 9 prize divisions. Here is the US Powerball prize structure:
USA Powerball Tiers

Main Numbers

Powerball

l
1st tier
5 numbers
+ 1 Powerball
2nd tier
5 numbers
3rd tier
4 numbers
+ 1 Powerball
4th tier
4 numbers
5th tier
3 numbers
+ 1 Powerball
6th tier
3 numbers
7th tier
2 numbers
+ 1 Powerball
8th tier
1 number
+ 1 Powerball
9th tier


+ 1 Powerball
Biggest Powerball payouts
There have been a number of massive US Powerball payouts:
Rank

Date

Amount

No of winners

1
January 13, 2016
$1,586.4 million
3
2
May 18, 2013
$590.5 million
1
3
November 28, 2012
$587.5 million
2
4
February 11, 2015
$564.1 million
3
5
July 30, 2016
$487 million
1
6
August 7, 2013
$448.4 million
3
7
June 10, 2017
$447.8 million
1
8
February 22, 2017
$435.3 million
1
9
May 7, 2016
$429.6 million
1
10
February 19, 2014
$425.3 million
1
US Powerball and Lottotime
The benefits of playing the US Powerball online are made all the more apparent when you play with Lottotime.com. You never have to worry about lost, stolen or smudged lottery tickets and the convenience of selecting your potential winning numbers online means that playing is never more than simply using your mobile phone.