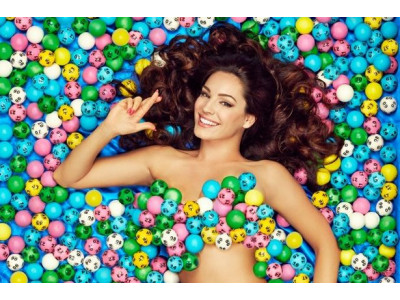 As we draw closer to the weekend, it is perhaps necessary to look at the draws set to take place over the next two days. The ever popular Irish Lotto is currently offering a cool estimated jackpot of €5,500,000 and has not produced a winner top-tier winner since the festive season. The next draw, which takes place on Saturday at 20:00 GMT, is set to attract the usual Irish Lotto fanatics who play the game twice every week.
Along with the Irish Lotto, another incredibly popular lotto giant is that of the US Powerball, will also be attracting its usual fans from all over the world eager to play before the closing Saturday draw. The US Powerball is fast catching up with the current leader in jackpot size, the Mega Millions. Fans of the game can look forward to a staggering €144,000,000 jackpot prize, while the Mega Millions is not too far ahead at €151,000,000. Draws for the US-based multi-state lotteries are every Tuesday and Friday at 23:00 ET for the Mega Millions and Wednesdays and Saturdays at 22:59 ET for the US Powerball.
The Euromillions, of which fans can expect an update shortly after tonight's 20:55 draw, will have its fans dreaming! After a number of rollovers, the Euro Lotto giant is offering the third highest grand prize right now at €80 Million. Euromillions draws take place every Tuesday and Friday at 20:55.
Check out the table below to see where your favourite game lies on our top 10 biggest jackpots on offer over this coming week.
Rank
Lottery Game
Lucky Numbers
Prize
Next Draw
1
Mega Millions
€151,000,000
Tuesday ,Friday @ 23:00 ET
2
US Powerball
€144,000,000
Wednesday, Saturday @ 10:59pm ET
3
Euromillions
€80,000,000
Tuesday, Friday @ 20:55
4
SuperEna Lotto
€78,000,000
Tuesday, Thursday, Saturday @ 20:00
5
California Superlotto
€67,000,000
Wednesday, Saturday @ 19:45
6
German Lotto
€29,000,000
Wednesday @ 18:25, Saturday 19:25 CET
7
Oz Lotto
€10,600,000
Tuesday @ 23:30
8
Eurojackpot
€10,000,000
Friday @ 21:00 CET
9
Megasena
€8,000,000
Wednesday, Saturday 20:00 GMT-3
10
Irish Lotto
€5,500,000
Wednesday, Saturday @ 20:00 GMT
For more information on the draws, check out our results page