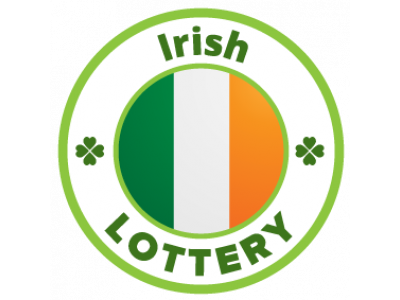 One lucky Irish Lotto player received a well-timed Christmas gift when he became the unsuspecting recipient of a much welcomed €472,548 prize. The elated ticket holder, who purchased his ticket at the Hillside Service Station in Co Wicklow, is still coming to terms with his good fortune.
The winner, who wishes to remain anonymous, had this to say during his brief interview at the National Lottery Headquarters.
"As news of the large Lotto win spread through the town on Thursday afternoon, I said I better get my ticket checked, just in case. I was in a café having my lunch and I asked the girl behind the counter to check my ticket for me. She scanned the ticket on the National Lottery App on her phone and she let out a roar."
"I actually thought she had a bad turn before she calmed down and told me I had a winner."
In true Irish charm, the man from Wicklow quipped that his chances of finding a woman had now just improved. However, this soon turned to talks of donating some of his winnings to a more worthy cause.
"I am a single man, but not for much longer!"
This is an incredible, life-changing amount of money to win but it will not change my personal outlook on life. I am heavily involved in charity so I will make sure this win improves the lives of many who are in need. I was in work at 6 am this morning so I have absolutely no plans to give up work just yet."
The lucky numbers this week for the Irish Lotto are as follows:
The Irish Lotto draws take place every Wednesday and Saturday at 20:00 GMT. The current jackpot is now at a respectable €5,000,000 and players must surely be trying their hand at becoming the next millionaire.
Lottery Game
Lucky Numbers
Prize
Next Draw
Mega Millions
€141,000,000
Tuesday ,Friday @ 23:00 ET
Eurojackpot
€10,000,000
Friday @ 21:00 CET
US Powerball
€127,000,000
Wednesday, Saturday @ 10:59pm ET
SuperEna Lotto
€76,000,000
Tuesday, Thursday, Saturday @ 20:00
California Superlotto
€66,000,000
Wednesday, Saturday @ 19:45
Euromillions
€71,000,000
Tuesday, Friday @ 20:45
Irish Lotto

| | | | | | | |
| --- | --- | --- | --- | --- | --- | --- |
| 2 | 4 | 11 | 22 | 25 | 34 | 7 |

€5,000,000
Wednesday, Saturday @ 20:00 GMT

Oz Lotto

| | | | | | | | | |
| --- | --- | --- | --- | --- | --- | --- | --- | --- |
| 34 | 2 | 43 | 18 | 12 | 17 | 41 | 16 | 22 |

€7,000,000
Tuesday @ 23:30
Megasena
€7,000,000
Wednesday, Saturday 20:00 GMT-3
For more information on the draws, check out our results page