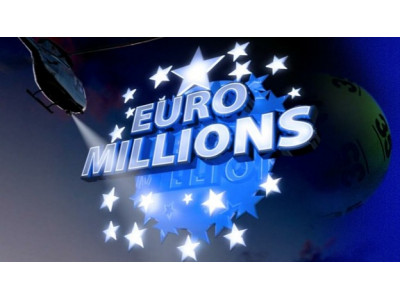 Last night's draws saw a number of lotteries shifting their place on the leader-board of the biggest jackpots. While the top two place hasn't changed, with the Mega Millions and US Powerball staking their claim as the world's biggest lotteries. However, it is the Euro Lotto which has stolen the spotlight after a dramatic win.
Up until the Tuesday night draw, the Euromillions offered the third highest jackpot. However, that run came to a dramatic halt after one lucky Irish punter claimed the massive €88.5million prize. Although the spectacular win brought to an end the anticipation of each draw running without a grand prize winner, we are still left to our own imagination as to the identity of the ticket holder.
The Irish Lotto win came after a series of unsuccessful draws since 30 December last year. There is currently no idea as to where the ticket was purchased, nor is there any information as to whether the lucky ticket was purchased by an individual Irish Lotto player or a Syndicate.
However, National Lottery chief Executive, Dermot Griffin was available for comment:
"EuroMillions continues to capture the imagination of our players with excitement levels building around each jackpot rollover," he said.
"While the current EuroMillions jackpot has been rolling since 30 December [2016], the big winners have been our good causes who will have benefited to the tune of over €3.7million after Tuesday's draw."
If the winning Irish Lotto ticket does belong to a Syndicate, this would follow the 22 member group of Dublin Bus drivers who famously won the €23,845,078 Euromillions jackpot near the end of 2016.
The Euromillions jackpot is now set to €17 Million, bringing the Euro Lotto giant down to 8th place on our leaderboard after its win. For more information on the Euromillions, check out our results page, where updates will be available after each draw. Euromillions draws take place every Tuesday and Friday at 20:00 GMT.
Rank
Lottery Game
Lucky Numbers
Prize
Next Draw
1
Mega Millions

| | | | | | |
| --- | --- | --- | --- | --- | --- |
| 8 | 42 | 54 | 63 | 67 | 11 |

€175,000,000
Tuesday ,Friday @ 23:00 ET
2
US Powerball
€159,000,000
Wednesday, Saturday @ 10:59 ET
4
SuperEna Lotto
€80,000,000
Tuesday, Thursday, Saturday @ 20:00
5
California Superlotto
€67,000,000
Wednesday, Saturday @ 19:45
6
German Lotto
€31,000,000
Wednesday @ 18:25, Saturday 19:25 CET
7
Eurojackpot
€26,000,000,000
Friday @ 21:00 CET
8
Euromillions
€17,000,000
Tuesday, Friday @ 20:00 GMT
9
Oz Lotto
€14,000,000
Tuesday @ 23:30
9
Irish Lotto
€6,000,000
Wednesday, Saturday @ 20:00 GMT
10
Megasena
€800,000
Wednesday, Saturday 20:00 GMT-3
For more information on the draws, check out our results page