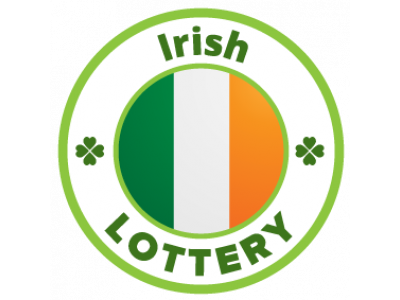 Many players who try their hand at the lotto know the odds of playing their favourite lottery. However, the chances of discovering that you have the winning ticket on the morning of Christmas the unlikeliest event to ever happen. This is exactly what happened to one Cavan family, who woke to their surprise on Christmas morning only to discover that they were the winners of the €4.5 million Irish Lotto prize.
The Irish Lotto winning family from Bailieborough, who wish to remain anonymous, purchased their lucky ticket at the very last moment on Christmas eve. The ticket was bought on Main Street at SuperValu, Bailieborough.
The family was briefly interviewed upon their arrival at the National Lottery office to claim their full prize of €4,577,663. This is what the head of the household had to say:
"We were driving home on Christmas morning when my son told me that the local shop had sold a winning Lotto ticket. He was able to tell me that it was a Quick Pick ticket and I suddenly realised that I had a Lotto ticket in the car."
"I gave it to him and he quickly scanned the ticket on his phone," he continued. "A message came up to tell us to contact the National Lottery so we still didn't know if we were the winners."
"We got home just before the Christmas dinner and I got my son to get the winning Lotto numbers on his computer. He called them out to me, one by one and before he even finished, we knew we had hit the jackpot, the place went absolutely mad."
"It was a fantastic Christmas. The whole family were at home and we had even more reason to celebrate with our Lotto win."
The father went further to add his best wishes and thanks to members of their community who supported the family during their transitional phase.
"We live in a very small close knit community and our neighbours and friends have been incredible over the past few weeks with good wishes and messages of support," the Irish Lotto winner said.
He added that his family were looking forward to planning an audacious party in thanks to their neighbours, who they see as their special friends.
"We would be a very level headed family so there is no chance we will get carried away too much by the win. I was actually back to work on St Stephen's Day. There is no chance that any of us will be giving up our jobs anytime soon."


| The Irish Lotto Tiers | Main Numbers | Bonus Numbers |
| --- | --- | --- |
| 1st tier | 6 | |
| 2nd tier | 5 | 1 Bonus Ball |
| 3rd tier | 5 | |
| 4th tier | 4 | 1 Bonus Ball |
| 5th tier | 4 | |
| 6th tier | 3 | 1 Bonus Ball |
| 7th tier | 3 | |
| 8th tier | 2 | 1 Bonus Ball |
Lottery Results
Rank
Lottery Game
Lucky Numbers
Prize
Next Draw
1
Mega Millions

| | | | | | |
| --- | --- | --- | --- | --- | --- |
| 7 | 9 | 24 | 41 | 53 | 14 |

€165,000,000
Tuesday ,Friday @ 23:00 ET
2
US Powerball
€159,000,000
Wednesday, Saturday @ 10:59pm ET
3
Euromillions
€88,000,000
Tuesday, Friday @ 20:55
4
SuperEna Lotto
€79,000,000
Tuesday, Thursday, Saturday @ 20:00
5
California Superlotto
€67,000,000
Wednesday, Saturday @ 19:45
6
Eurojackpot
€18,000,000
Friday @ 21:00 CET
7
Oz Lotto
€10,600,000
Tuesday @ 23:30
8
Irish Lotto
€6,000,000
Wednesday, Saturday @ 20:00 GMT
9
Megasena
€700,000
Wednesday, Saturday 20:00 GMT-3
10
German Lotto
Pending...
Wednesday @ 18:25, Saturday 19:25 CET
For more information on the draws, check out our results page